PGA Camps Blog
Tips by Coach Cline
April 22nd, 2021
I have had the privilege of teaching hundreds of young golfers over the course of my career. Part of that process has been observing the various interactions between my students and their parents. As a parent myself, I know how difficult it is to know what to do to be a support for your child's success. Over the years I have found that the best ways to support your young golfer are to provide access to the resources they need and to foster self-discovery.
To become a good golfer at any age, one must practice and play on a consistent basis, and as a parent, you are going to play a critical role in getting them to that practice/play. The next time you see your favorite PGA Tour player on T.V. remember that behind their success was an adult who worked hard to make sure they had access to a golf course or practice facility at a young age. This same adult had the patience to accompany them to the course or provided them with transportation to practice. Your young golfer will not be as successful as they could be if they cannot get out and experience the game with some regularity. Providing an opportunity to play is one of the most important roles you will fill in your child's golf career.
The latest research shows that specialization in sports does not normally occur until sometime around high school for most athletes. Even then, they may want to have an off-season sport to avoid burn out and overuse injuries. Parents should be sure to give their child their choice of sport or activity. If they are pushed in a certain direction by what their parents prefer, they are more likely to burn out on the activity. I suggest that parents reward effort more than success at an early age, as this will encourage your golfer to grow both inside and outside of the sports arena. Fostering a good work ethic and positive attitude will help your child succeed in all phases of life.
Emotionally supportive parents are a vital component to the development of a young athlete. Every parent should learn to say one phrase immediately after every sporting event their child plays, "I loved watching you play today." This simple phrase can be powerful on a psychological level. Instead of immediate feedback or critique, let your kid know that you had a fun experience watching them play. Parents should avoid offering critical feedback during the car ride home. Your young golfer already has heightened emotions, whether they played well or poorly. In fact, as a parent do your best to allow your child to unwind and cool off. Let them learn to come to you when they want feedback on performance. One way to accomplish this is asking your child open ended questions about their experience. "What was the most fun part of the tournament?" "Did you learn something new today?" "What do you think needs improvement?" "Tell me about the best shot you hit today?" These are examples of probing questions that allow the golfer to connect with you on an emotional level and create a bonding experience. As a word of caution, do not let your child's identity become wrapped up in the game! If they primarily identify themselves to others through the singular lens of being a good golfer, problems will arise. When a young golfer sees themselves being one dimensional (as a good athlete) they might put too much pressure on themselves to succeed, and they are more likely to fail or quit the game. I have seen this happen to many players throughout the years. The motivation to be successful comes from within, it is their choice what level they aspire to play the game. Even if they wish to compete at an elite level, they will be more successful if their life is balanced and is not dedicated to one lone pursuit. Youth golfers need to become responsible for their performance. This will lead your child to become an independent learner which will lead to greater performance under the rigors of tournament golf.
Parents can help to foster self-discovery which is a useful skill for golfers to obtain. In a golf lesson I ask my students a multitude of questions about their own game. With the advent of the internet and social media, pretty much all the technical information about golf is out in the world for public consumption. The problem players have is understanding what information is applicable to them or to their game. Most people view the driving range as a place to fix things, like their swing or ball flight. A practice area should be for experimentation as well as adjustments. Challenge yourself to hit different clubs various distances and trajectories. This gives the player more tools in their toolbox and aids in learning to play golf. I am often asked if I teach a method or model swing. My response is that the swing model is the shot at hand.
Long term learning requires failure, so do not fret if your young golfer struggles or does not seem to be nailing it on the driving range or in competition. According to Brett McCabe, author of "The Mindside Manifesto," there are three stages to long term retention, The Romance Stage, The Fog, and Mastery. In the "Romance Stage" your child will acquire a new skill or technical ability. This will fascinate them, and they will hit a few better shots and feel like they are on the top of the world. Then comes "The Fog," the stage where they will practice without their coach and become confused due to inconsistent results. The inconsistency is just part of the learning process, but many see this as failure. Learners must push through "The Fog," eventually they will come up with their own answers, which leads to the final stage," Mastery." "Mastery" means that you now own the information. This does not suggest that the player will now hit all shots perfectly; but your youth golfer will have the ability to self-correct. Understanding these learning stages is an important step in your child's development as a player. Often, I see parents who are not patient enough or provide answers for their children. An independent golfer is usually a better golfer. Hank Haney, Tiger Woods' former coach, talks about how a main goal he has for players is for them to be able to adjust their swings when he isn't there to coach them. If self-discovery worked for Tiger, I suggest that you allow your kid to give it a try!
Hopefully, you can utilize a few of my suggestions to be supportive of your youth golfer. I have always thought that a great measurement of success for junior golfers would be to see if they are still playing the game 20 years after I have coached them. The early experience that your child has in the game will shape them forever. It is my hope that you and your child will be able to enjoy the game for a lifetime. After all, how many activities are there in this world that give us an excuse to spend time outdoors interacting with the ones we love for 2 – 4 hours! I wish you and your child success and the best of luck.
Hit It Long and Straight!
Casey Cline, PGA
PGA Camp Director, Greensboro National Golf Club
Location Spotlight: George W. Dunne National Golf Course in Oak Forest, Illinois
April 22nd, 2021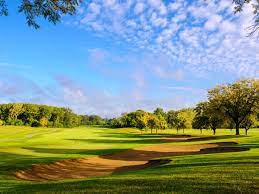 This premier 18-hole course combines an excellent layout full of a variety of different terrains and natural features with a sizable practice facility, making this PGA Junior Golf Camp location an ideal and memorable spot for both experienced golfers and beginners. Under the leadership of Camp Director Kurt Uniek, an accomplished PGA professional with over 20 years of experience in the golf industry, junior golfers can experience a variety of youth-friendly programs and learn the game at one of the most challenging public golf courses in the state of Illinois. Click here for more information on PGA Junior Golf Camps at George W. Dunne National Golf Course.
New Location Spotlight: Prince William Golf Course, Nokesville, Virginia
April 22nd, 2021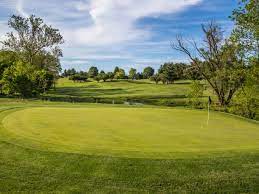 Welcome to the Prince William Golf Course, one of the area's most historic and golfer-friendly courses. Regardless of skill level or age, Prince William has a program designed to fit your junior golfer's needs. PGA Golf Professional Scott King has years of success working junior golfers from beginners to college golfers. Scott was a Division 1 Golf Coach for over 20 years and was the Director of the US Kids Mid-Atlantic Tour for over 10 years. Click here for more information on PGA Junior Golf Camps at Prince William Golf Course.
Golf Camp at Home? Give PGA Junior Golf Digital Camps at Try!
April 22nd, 2021
We are proud to announce that we have officially launched our new platform of virtual golf camps powered by Ikonik Golf. If an in-person camp doesn't work for your family's schedule, or our camp locations are convenient for you, or if your child can't get enough of golf, then our virtual camps are a great option.
Packed with the same rich golf instructional content you have come to expect from PGA Junior Golf Camps, the digital camp consists of 5 "camp days" of golf instruction – just like our day camps. Beginner or intermediate junior golfers ages 7 to 15 will find all tools, activities, and resources in one online location, including over 25 action packed camp development units with instruction led by certified PGA professionals. Each development unit is designed to take 2-3 hours to complete and can be repeated.
PGA Digital Junior Golf Camps are available in different versions, one for just your junior golfer and two versions designed to allow you to learn alongside your child, whether you are a beginner or intermediate (developed) golfer.
To learn more about our virtual PGA Junior Golf Camps, check out our website.
PGA Junior Golf Camps All Access
"All Access" is a digital golf academy subscription model that offers members a deep and constantly evolving library of virtual coaching to help junior golfers improve anytime, anywhere. We are excited to launch this one-of-a kind digital subscription program for junior golfers. Weekly golf content and activities will be delivered covering the key fundamentals of golf for beginner to advanced players.
Purchase a Digital Camp now and receive the PGA All Access subscription at no cost through June 1, 2021. You may continue your subscription after the introductory offer, for a monthly fee of $9.99 that can be cancelled at any time. You will receive detailed information regarding PGA Junior Golf Camp All Access in the near future.
To get your free subscription click here.
Looking Forward to 2021
April 22nd, 2021
As we gear up for a summer that is looking to be one for the ages, I feel so fortunate to be part of a sport that has been able to provide children of all ages a safe and engaging activity to do with peers and their families during these trying times. Our sport has seen a resurgence like never before and new players have flocked to the game in record numbers. The future of golf is burning bright, and we hope that our camps can continue to stoke the flame that was started for so many young players this past year. Our camps are running at 175+ different locations across the country and are filling faster than I have ever seen in my 20+ years in the business and I hope you and your child will be able to join us.
To everyone in our PGA Junior Golf Camps family, we thank you for your support and your trust in our PGA Professional Partners to teach your child the sport of golf, a true game of a lifetime.
Marc Haddad
Founder, PGA Junior Golf Camps
April 2021
April 2022
April 2023
July 2022
July 2023
June 2023
March 2023
May 2023
All News
Don't Miss Out!
Register for camp
Camps instructed by