PGA Camps Blog
What Type of Camp Should Your Child Attend?
March 6th, 2023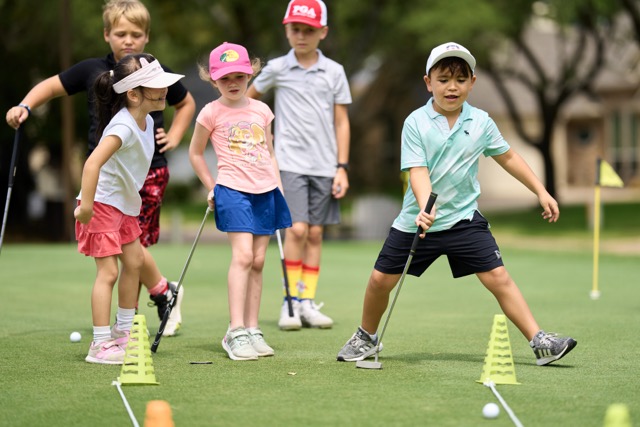 There are many different options when it comes to summer camp enrollment, especially when it comes to junior golf. As we know, all juniors have differing abilities and experiences, so it may be difficult to understand which camp is best for your child. At PGA Camps, the majority of our registrations fall into three categories: Half Day Camp, Modified Full Day Camp and Full Day Camp.
Half Day Cams are typically for children ages 7 to 13 who have recently started or are new to the game. Fundamentals of the sport are discussed and taught by the coach in a fun, engaging and non-competitive environment. Learning is primarily happening through games, in a group dynamic.
Modified Full Day Camps are geared toward those children who have played on the course, but perhaps not a full nine holes or recorded a score. They understand the progression of how to play an actual golf hole, but do not know the detailed rules. These are golfers who may range in age from 9 to 13 and are willing to be on the course for about two hours.
Full Day Camps are for golfers ages 10 to 16 and have played multiple rounds of golf independently. Participants need to have a desire to learn, improve and be at the course all day either practicing or playing.
If there are specific questions in terms of what camp your child should be enrolled in, please do not hesitate to contact the PGA Camps team at 1-888-PGA-PLAY (742-7529) or via email at info@pgajuniorgolfcamps.com.
PGA Camps New Locations
March 6th, 2023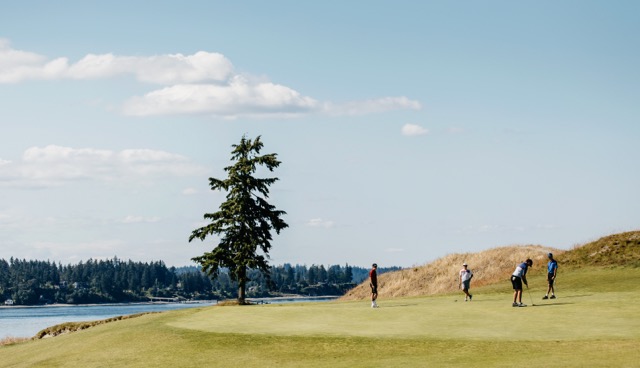 PGA Camps is excited to announce the addition of 40+ new locations for the 2023 Summer Camp Season! Our new partners are located throughout the continental United States and are excited to continue the growth of junior golf! Each location is listed on the PGA Camps website and has their own specific page as well. The type of camp offering differs for each location, so we encourage families to look at pages individually, so they are able to see specifically what is happening near them! Please see below for a list of new locations for 2023 (please keep in mind locations will be added daily for the next three weeks).
Bear Creek Golf Course: Medford, OR Morning Star Golf Club: Indianapolis, IN
Blue Heron Pines Golf Course: Punta Gorda, FL NorthStone Country Club: Huntersville, NC
Brier Creek Country Club: Raleigh, NC Page Belcher Golf Course: Tulsa, OK
Captains Golf Course: Brewster, MA Pine Oaks Golf Club: South Easton, MA
Chicopee Woods Golf Course: Gainesville, FL Quail Valley Golf Course: Portland, OR
Diamond Run Golf Club: Sewickley, PA Rod's Golf Improvement Center: Littleton, MA
Eagle Ridge Golf Club: Raleigh, NC Schaffer's Mill: Truckee, CA
Fairchild Wheeler Golf Course: Fairfield, CT Settler's Hill Golf Course: Batavia, IL
Fusion Golf Academy: Woodenville, WA Southern Oregon Golf Academy: Medford, OR
Game of Irons: Oak Brook, IL Streamsong Resort: Bowling Green, FL
Glendoveer Golf Course: Portland, OR The Broadlands Golf Course: Broomfield, CO
Go Golf Academy: Branford, CT The Golf Loft: Tumwater, WA
Golf Club of California: Fallbrook, CA Timberlin Golf Club: Berlin, CT
Golfzon Social Palisades: West Nyack, NY Toddy Brook Golf Course: North Yarmouth, ME
Golfzon Social Scarsdale: Scarsdale, NY Toftrees Golf Resort: State College, PA
Island Pacific Golf Academy: Ewa Beach, HI Windcrest Golf Club: Windcrest, TX
Larkin Golf Club: Statesville, NC Windham Country Club: Windham, NH
Liberty Lake Golf Course: Liberty Lake, WA X-Golf: Kildeer, IL
Maine Golf Center Freeport: Portland, ME Yorktown Golf Course: Shiloh, IL
Sim City: Portland, ME
Mooseheart School: Mooseheart, IL
PGA Jr. League
March 6th, 2023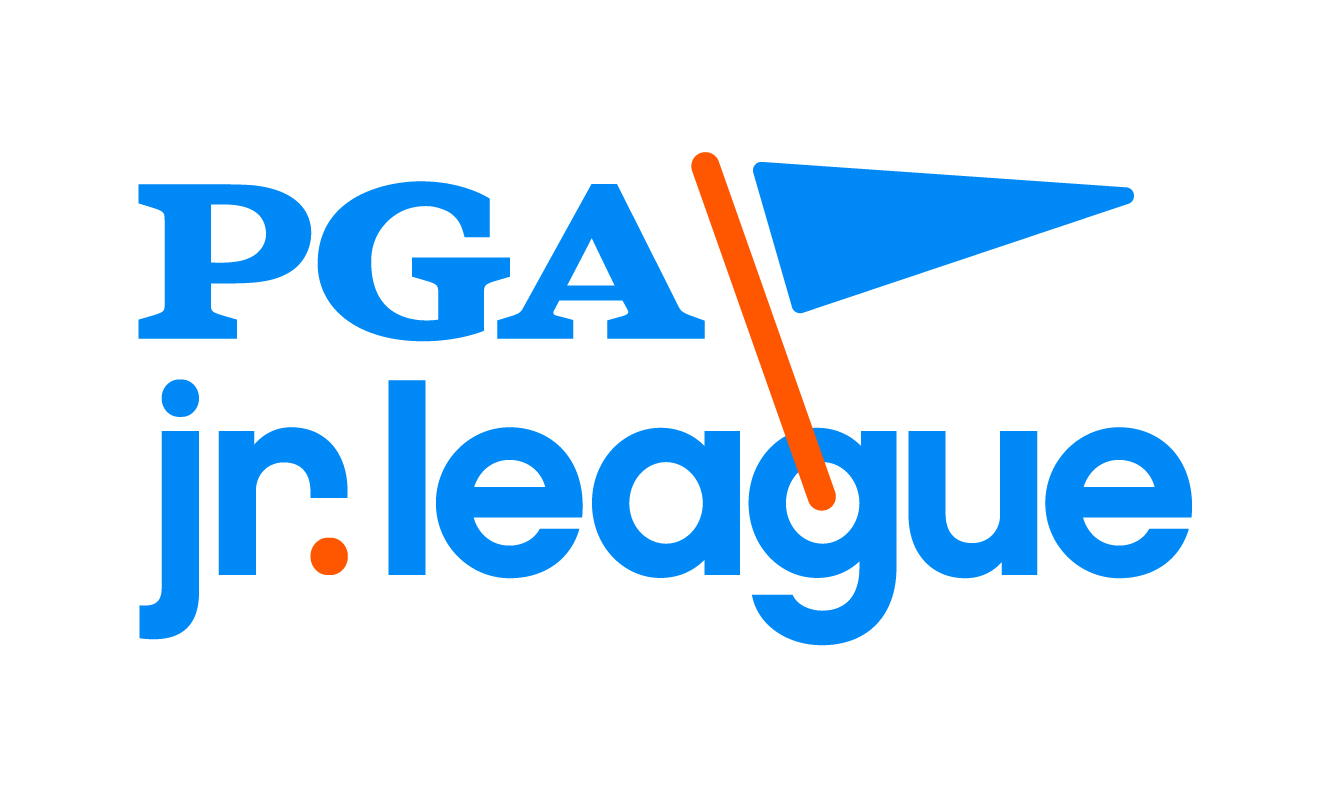 Many parents ask, "What should my child do after camp?" PGA Jr. League is a great "next step," as it offers a positive, team environment. PGA Jr. League is shifting the way youth golf is learned and played, including the adoption of league play, team golf and scoring with flags and points. Behind each and every PGA Jr. League team is a PGA Coach providing a safe, caring and organized environment for every child to become (and stay) a golfer.
All PGA Jr. League games are played in a two-person scramble format. This means both players in a pair hit drives. The best shot is selected, then each player plays from the selected spot, and this process continues until the ball is holed. The scramble format is key in allowing everyone to hit shots and contribute to the team. Every child can be a golfer; all skill levels are welcome, and no prior golf experience is required to participate in the program. The PGA Jr. League program is a great next step after camp, as it allows children to be exposed to the course, in a fun, team focused environment. Learn more and find a team at PGAJrLeague.com
April 2021
April 2022
April 2023
July 2022
July 2023
June 2023
March 2023
May 2023
All News
Don't Miss Out!
Register for camp
Camps instructed by