PGA Camps Blog
PGA Camps New Locations
March 6th, 2023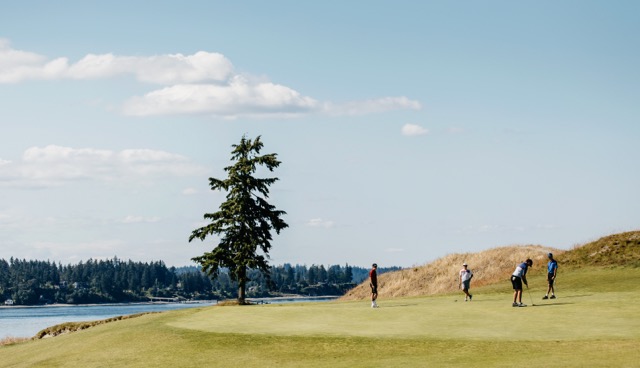 PGA Camps is excited to announce the addition of 40+ new locations for the 2023 Summer Camp Season! Our new partners are located throughout the continental United States and are excited to continue the growth of junior golf! Each location is listed on the PGA Camps website and has their own specific page as well. The type of camp offering differs for each location, so we encourage families to look at pages individually, so they are able to see specifically what is happening near them! Please see below for a list of new locations for 2023 (please keep in mind locations will be added daily for the next three weeks).
Bear Creek Golf Course: Medford, OR Morning Star Golf Club: Indianapolis, IN
Blue Heron Pines Golf Course: Punta Gorda, FL NorthStone Country Club: Huntersville, NC
Brier Creek Country Club: Raleigh, NC Page Belcher Golf Course: Tulsa, OK
Captains Golf Course: Brewster, MA Pine Oaks Golf Club: South Easton, MA
Chicopee Woods Golf Course: Gainesville, FL Quail Valley Golf Course: Portland, OR
Diamond Run Golf Club: Sewickley, PA Rod's Golf Improvement Center: Littleton, MA
Eagle Ridge Golf Club: Raleigh, NC Schaffer's Mill: Truckee, CA
Fairchild Wheeler Golf Course: Fairfield, CT Settler's Hill Golf Course: Batavia, IL
Fusion Golf Academy: Woodenville, WA Southern Oregon Golf Academy: Medford, OR
Game of Irons: Oak Brook, IL Streamsong Resort: Bowling Green, FL
Glendoveer Golf Course: Portland, OR The Broadlands Golf Course: Broomfield, CO
Go Golf Academy: Branford, CT The Golf Loft: Tumwater, WA
Golf Club of California: Fallbrook, CA Timberlin Golf Club: Berlin, CT
Golfzon Social Palisades: West Nyack, NY Toddy Brook Golf Course: North Yarmouth, ME
Golfzon Social Scarsdale: Scarsdale, NY Toftrees Golf Resort: State College, PA
Island Pacific Golf Academy: Ewa Beach, HI Windcrest Golf Club: Windcrest, TX
Larkin Golf Club: Statesville, NC Windham Country Club: Windham, NH
Liberty Lake Golf Course: Liberty Lake, WA X-Golf: Kildeer, IL
Maine Golf Center Freeport: Portland, ME Yorktown Golf Course: Shiloh, IL
Sim City: Portland, ME
Mooseheart School: Mooseheart, IL
PGA Jr. League
March 6th, 2023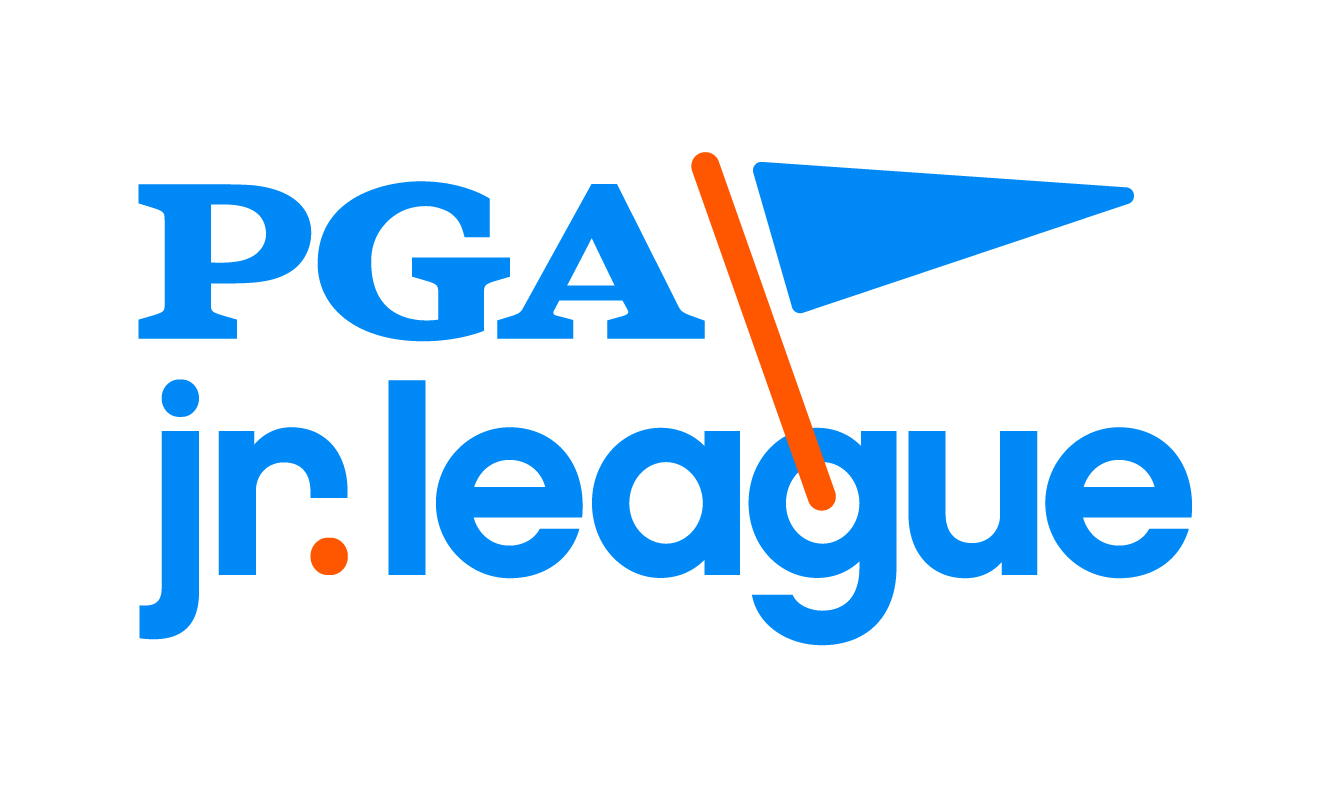 Many parents ask, "What should my child do after camp?" PGA Jr. League is a great "next step," as it offers a positive, team environment. PGA Jr. League is shifting the way youth golf is learned and played, including the adoption of league play, team golf and scoring with flags and points. Behind each and every PGA Jr. League team is a PGA Coach providing a safe, caring and organized environment for every child to become (and stay) a golfer.
All PGA Jr. League games are played in a two-person scramble format. This means both players in a pair hit drives. The best shot is selected, then each player plays from the selected spot, and this process continues until the ball is holed. The scramble format is key in allowing everyone to hit shots and contribute to the team. Every child can be a golfer; all skill levels are welcome, and no prior golf experience is required to participate in the program. The PGA Jr. League program is a great next step after camp, as it allows children to be exposed to the course, in a fun, team focused environment. Learn more and find a team at PGAJrLeague.com
My Child Enjoyed Summer Camp... What's Next?
July 20th, 2022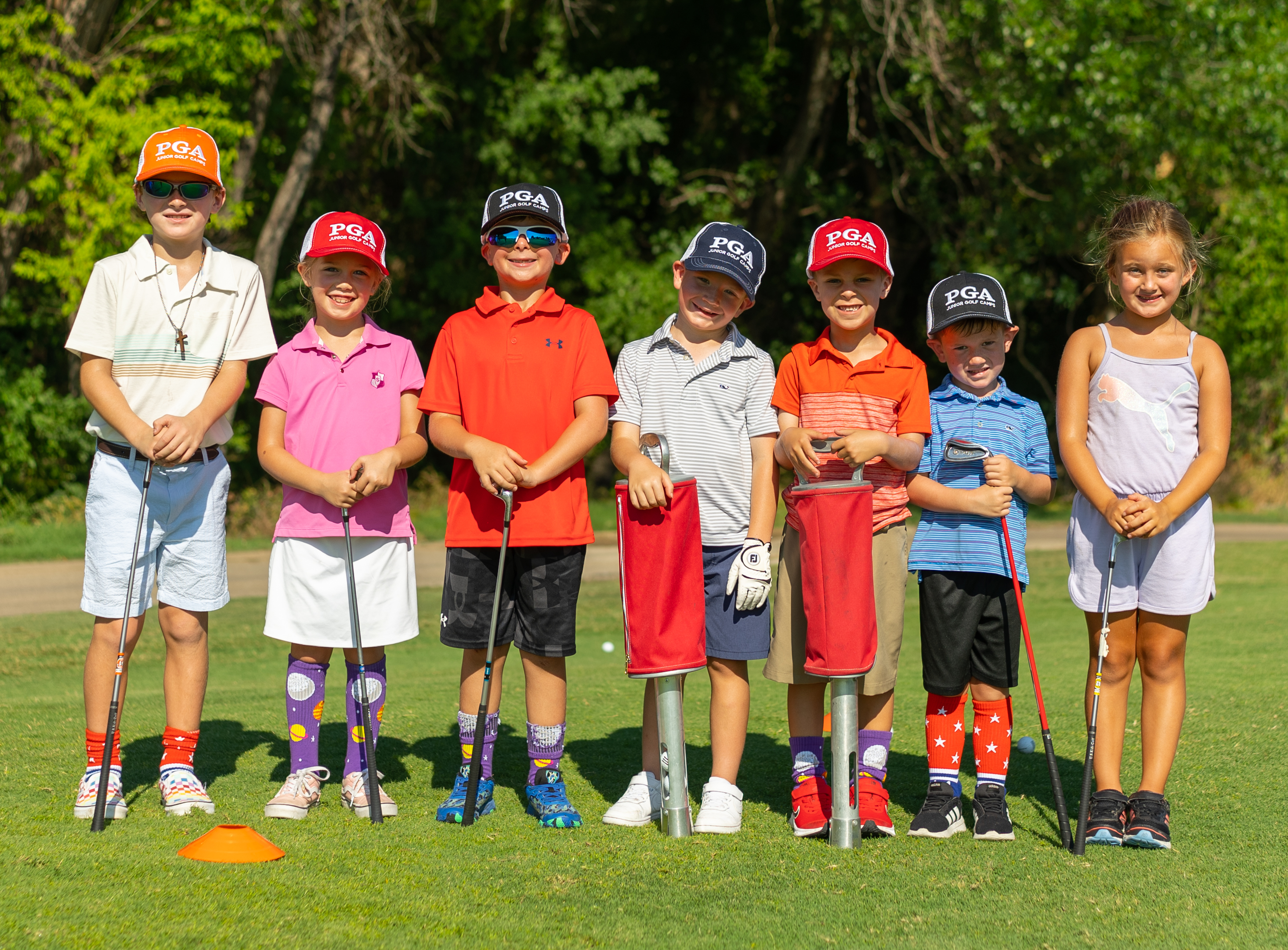 It is our goal to make sure children enjoy their PGA Junior Golf Camp as much as possible. Directors and their teams put safety, fun and education at the top of their priority lists when it comes to camp, as they understand this (for many of our golfers) is the beginning of their golf journey. Directors and staff are asked frequently, "What happens after camp in terms of programming for my child?"
Depending on a child's age, experience with the game, and what type of golfer they would like to become (recreational or competitive) the next stage could look very different. That being said, it is important children become comfortable on the course. We suggest parents ask their local PGA Professional about the following.
After School Programming

Weekend Classes

Play Leagues

Private Golf Lessons
Enrolling your child in an appropriate program based upon where they currently are with the game is extremely important. Having a realistic understanding and respecting the development process of our youth is something that should not be taken lightly, which is why having an honest discussion with your child's coach is so important!
Being a Sport Parent
July 20th, 2022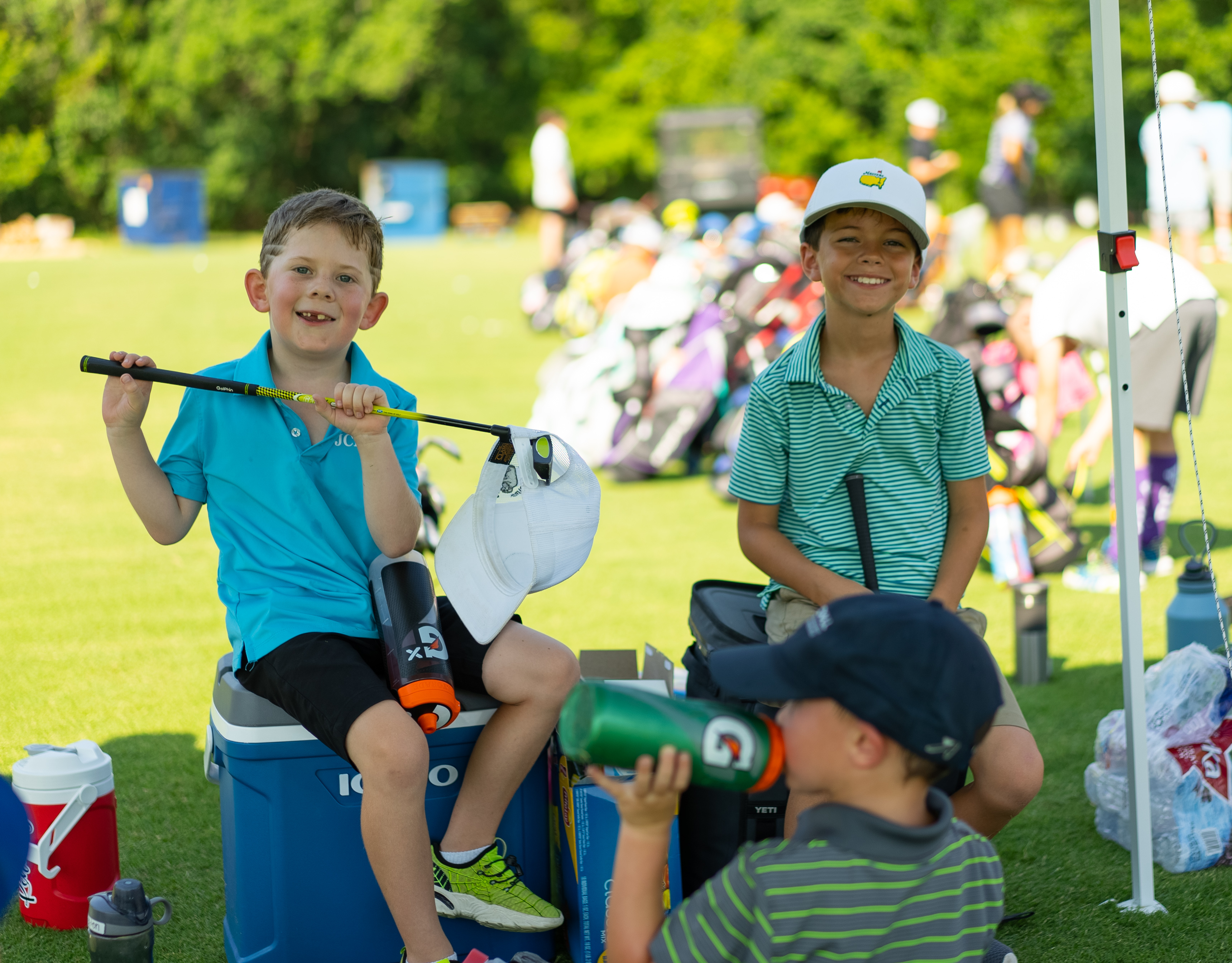 Sports, on all levels have become a vital part of our everyday life. From the professional level to the three-year old's who are enrolled in toddler classes; we have become accustomed to having sport around us. Many have memories of youth soccer, t-ball, basketball, etc. and hopefully those memories are full of laughs, smiles, positive coaches, lessons learned and supportive family and friends.

As adults, it is our responsibility to model the behavior in which we want to see in our youth athletes and children. Many studies have been done on youth sport, why children choose to quit at a young age, and the role adults play in that decision. Those at The Changing the Game Project have met with countless parents, coaches and athletes and have a goal of properly returning sport to children. Many of our PGA Directors follow this group, have attended their seminars, etc. and have not only enjoyed their time, but more importantly learned and adapted their way of coaching. Some now include their articles and education in Parent Workshops for their academies. We encourage all PGA Junior Golf Camps families to Click Here to learn more!
Why Children Should be Introduced to Golf
May 24th, 2022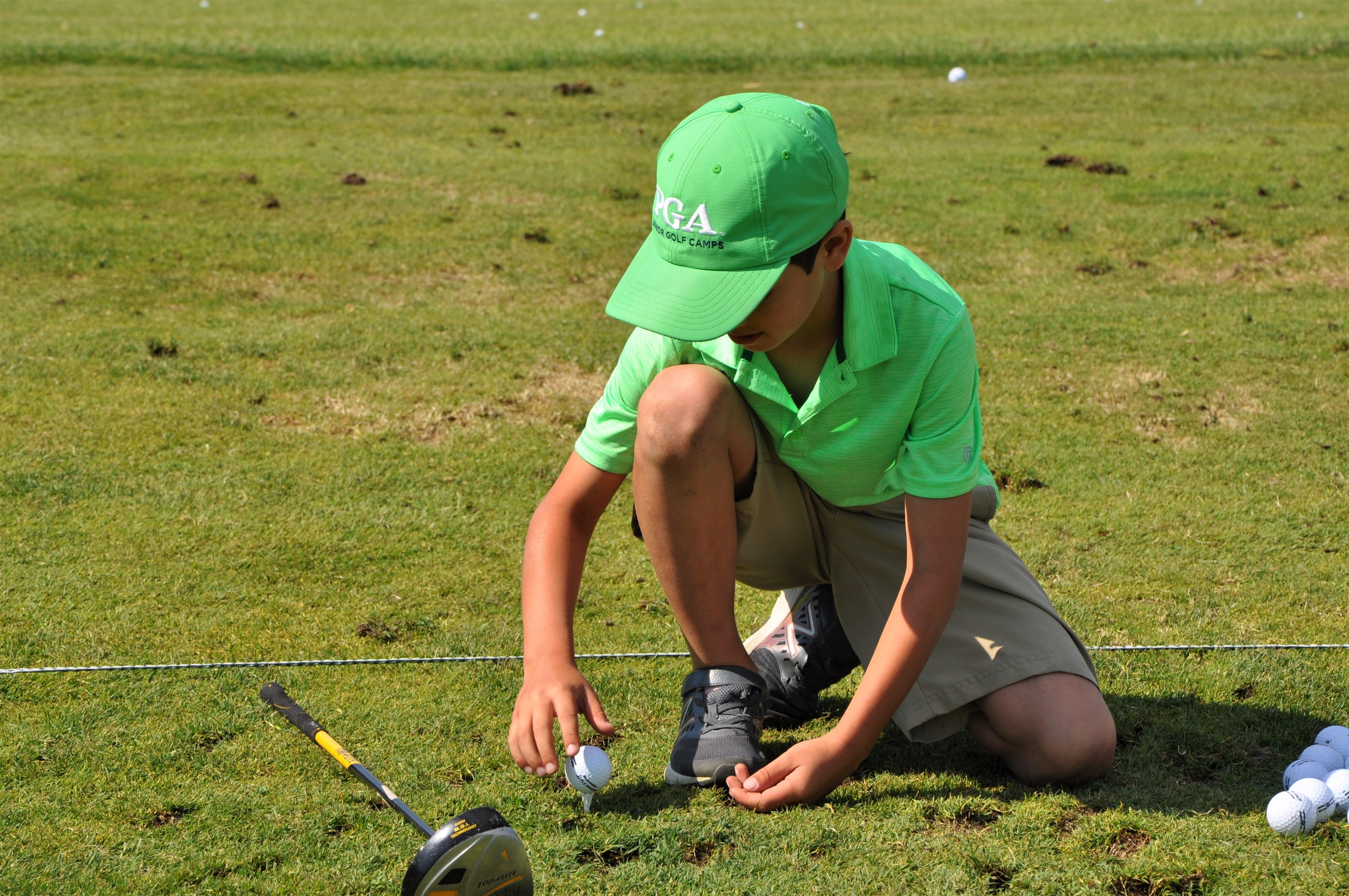 Coaches are frequently asked why children should play golf. The answer is simple to those who teach every day and see the impact the sport makes on today's youth. Golf is a sport for all; young, old, male, female, competitive, recreational, those with adaptive needs and those who simply want to enjoy the outdoors with their peers. It is a sport we can play for a lifetime and one in which we can learn many life lessons from. It teaches social skills, athletic movements, and character traits that may not be as prevalent in other sports. Children are exposed to playing with others whom they may not know, forcing them to properly introduce themselves, deal with conflict, be honest, play with those of different abilities and so much more. Golf is extremely relatable to daily life, which is why it is so important for our youth to have the opportunity to experience it in some way, shape or form. It is a sport in which families can participate together, regardless of ability. It truly is a one of a kind when it comes to life skills and being a game of a lifetime. If your child has not yet been exposed to the sport, summer camps are a great way to make the introduction! Please CLICK HERE to find a location near you!
Director Spotlight: Santiago Mari
May 24th, 2022
Santiago Mari was born in Mayaguez, Puerto Rico, turned pro at the age of 19 and became a Class A Member of the PGA of America in 2004. He has spent the last 18 years acquiring an unmatched experience in all aspects of the golf game. Santiago attended both the University of Puerto Rico (R.U.M.) and the University of Central Florida where he completed a degree in Mechanical Engineering with a Minor in Materials of Engineering, along with a Master's Degree in Biomedical Engineering from the University of Applied Sciences in Lübeck Germany. Santiago has been fortunate to work with the world's best players as an Assistant Golf Professional at Lake Nona Golf and CC, where he started to work with top professional golfers from all major golf tours worldwide on their golf equipment. His experience and expertise kept growing through the years and ended up joining the David Leadbetter Golf Academy in 2003 as Director of Club fitting and Golf Equipment. He has had the opportunity to learn from the best instructors in golf as well as the best players in the world. PGA Junior Golf Camps is very excited to welcome Santiago and the Leadbetter team on as partners! The Leadbetter Academy offers PGA Junior Golf Camp programming at two of their locations, Estero and Miami. Please click on the links above for more information!
New Camp Spotlight - Scott Robbins Golf at Conquistador Golf Course
April 20th, 2022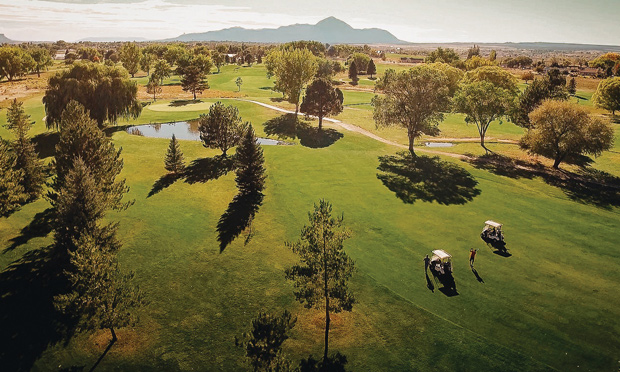 PGA Junior Golf Camps is proud to announce our recent partnership with Scott Robbins Golf. Scott and his team are primarily based at Stewart Peninsula Golf Course in The Colony, TX, however are hosting a one of kind Competitive Junior Golf Camp in Cortez, CO. This camp is meant for those junior golfers who are currently playing competitively (typically in 18 to 54-hole tournament events, taking private lessons and/or consistently shooting less than 90lf. The program component of this rare opportunity includes, 28 hours of expert coaching on the practice facility at Conquistador Golf Course, followed up by a two-day, 36-hole tournament. During the training sessions, much of the focus will be on helping participants with their mindsets on the golf course, as well as understanding how to practice properly, prepare for tournaments, as well as further understand the mechanics of their swing. Players will also receive video analysis of their swing (both full swing and pitching/chipping), along with a detailed evaluation of their motion. Scott and staff truly believe in helping all players be as comfortable and confident as possible while on the course and would love for your competitive golfer to join them! For more information please CLICK HERE.
April 2021
April 2022
April 2023
July 2022
July 2023
June 2023
March 2023
May 2023
All News
Don't Miss Out!
Register for camp
Camps instructed by