PGA Camps Blog
A Parent's Guide: Mental and Emotional Control in Golf by Brendon Elliot, PGA
July 12th, 2023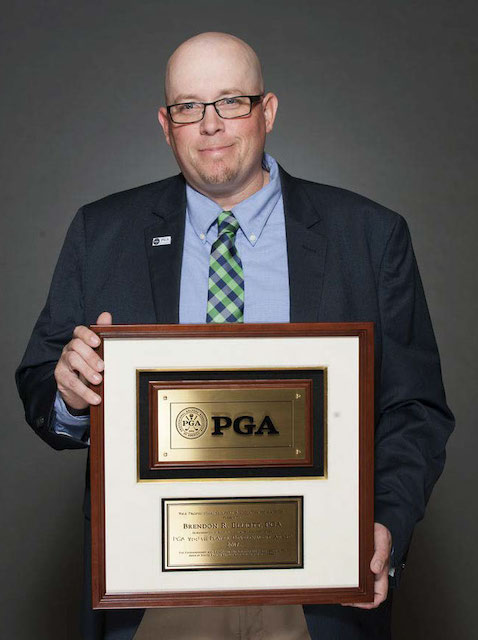 One of the things that sets golf apart from most other sports is the challenge it presents from a mental and emotional aspect. These attributes are difficult areas to tackle for any golfer, let alone a pre-teen or teenager. Many times, when a young golfer struggles, the mental and emotional challenges are very often what causes the most difficulty.
With this in mind, many coaches of young golfers try to keep fun and enjoyment at the forefront to avoid making the game too serious.
However, when a young golfer has reached a certain level of proficiency from a skill standpoint, and competition is the next step, you must treat playing the game with some seriousness. When this is the case, and tournament pressure comes into play more often, the challenges of the mental and emotional aspects that golf presents can become a mighty obstacle.
Whenever I need to consult with someone about this topic, I often turn to Dr. Joe Parent, author of ZEN GOLF: Mastering the Mental Game and GOLF: The Art of the Mental Game.
Dr. Joe had much to offer me as I recently talked to him about this topic. His practical approach is just what the doctor ordered for any young golfer struggling with their mental and emotional game. The following are some thoughts that Dr. Joe wanted to share…
Too Many Thoughts:
Overthinking the result you want from a shot can get in the way of executing it properly. It can make you tight with tension or excited with anticipation. Either way, it interferes with the flow of your routine and your swing. A better approach is to put your focus entirely on the following four-step process:
Choose a target that will leave you in the position you want without too much risk of landing in trouble. Have a good image of the shot you want to play to that target.

Feel the swing you want to make to produce that image.

Commit to that swing. Keep a smooth flow throughout your routine and as you address the ball. Commit to a good tempo through your swing.

Take care of the process that way, and the results will take care of themselves.
Get Out of Your Own Way: Your Subconscious Mind
Have you ever hit a shot when it felt like you weren't really trying to make it come out any particular way? The results are usually surprisingly good.
It may feel like you're not in control, but that's because you're used to trying to control your swing with your thinking mind. In fact, you haven't lost control—you've just transferred it to your subconscious mind. You've gotten out of your own way, which lets you play your best golf.
Here's a technique for intentionally turning over control to your subconscious mind. Before each swing, mentally say something to your body such as, "It's all yours," or "OK, take over." That signals the thinking mind to let go, allowing the subconscious mind to guide the body in swinging the club without conscious mental interference. When you do that, the very best swing your body knows how to make will show up time after time.
Plan with your head but play from your heart to get the most out of your game.
Keeping Your Emotions in Check:
After a poor shot, most of us have an initial reaction of anger or frustration. Emotional reactions imprint more strongly in our memories than ordinary experiences. They get a unique "tag" because of the energy associated with them. We're hard-wired that way. That's why it's best to get more excited about your good shots and less upset about your bad ones.
If you stockpile negative memories about a situation on the golf course (or elsewhere in your life), your confidence will be undermined. You'll be more likely to expect poor results in similar situations. And when you think that way, those expectations are likely to be fulfilled.
Not only do negative emotions imprint bad memories, but they also limit your ability to learn from what just happened. Insight does not appear during emotional upheaval. Therefore, it's essential to clear a negative emotional response to a shot as soon as possible. If you can keep your cool, you can reflect on what went wrong and adjust accordingly.
When you get upset, step aside, take a deep breath, and swing the club back and forth in an easy rhythm, focusing on the flowing feeling. The heat of emotion will subside more quickly that way, and it will be less likely to spoil the rest of your round.
Another Tip For Better Emotional Control:
Getting upset over a bad shot is understandable. And a few seconds of emotion isn't really a problem. The problem comes from carrying it with you in a way that negatively affects the next shot and leads to a downward spiral of poor play.
It's OK to get mad but then get over it. You can use a ten-second or ten-pace rule. You allow yourself to be mad about a shot, but only for ten seconds or until you have walked ten paces toward the next shot. From then on, let go of the last shot and focus only on the one in front of you.
Here's a routine you can use to clear negative emotions:
After the intensity of your initial reaction passes, take a deep breath or two. Feel the negativity flow out as you exhale, and channel the energy into a positive process. Make one or two practice swings until you make the one you would have rather made on the previous shot. The difference you feel tells you what you need to do to best prepare for your next shot.
This post-shot routine gives you two benefits as you walk away from a bad shot. Your last swing is a good one rather than a bad one, and your focus turns away from negative emotions and toward a positive feeling for what you must do to make the next shot a good one.
Practicing the swing, short game, and putting are all critical aspects to focus on in the pursuit of improving. The same can be said for the mental and emotional side of the game. I strongly advise parents to incorporate exercises like the ones above that Dr. Joe shared. You can also find great PGA Coaches in your area at https://www.pga.com/coach. These highly skilled Professionals can assist your child with these parts of the game or refer you to folks like Dr. Joe, who specializes in Mental Coaching.
Director Spotlight: Jim Estes, PGA at Bowie Golf Club
June 6th, 2023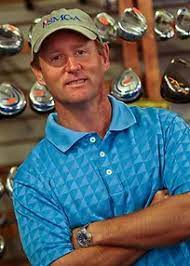 PGA Camps is proud to announce, Jim Estes, PGA Professional and PGA Camp Director at Bowie
Golf Club has qualified for the US Senior Open! He was one of two qualifiers at the Omni
Homestead Resort in Hot Springs, VA, with a final score of 69. The Omni Homestead Resort
offers some of the country's most challenging and historic fairways. It is ranked amongst the
finest Virginia golf courses, which is surrounded by the natural beauty of the Allegheny
Mountains. Jim has been a PGA Camp Director since 2020 and has truly acted as a steward of
the game. He is extremely passionate when it comes to player development and believes golf
can forever positively impact our communities. The staff at PGA Camps would truly like to take
a moment and congratulate Jim on his accomplishment. We wish you nothing but the best at
this year's US Senior open at SentryWorld Golf Course in Stevens Point, WI. Be sure to tune in
June 27 to July 2! To register for a PGA Camp at Bowie Golf Club, CLICK HERE.
Camp Location Highlight: Chambers Bay Returns as a PGA Camps Location for the 2023 Season
May 10th, 2023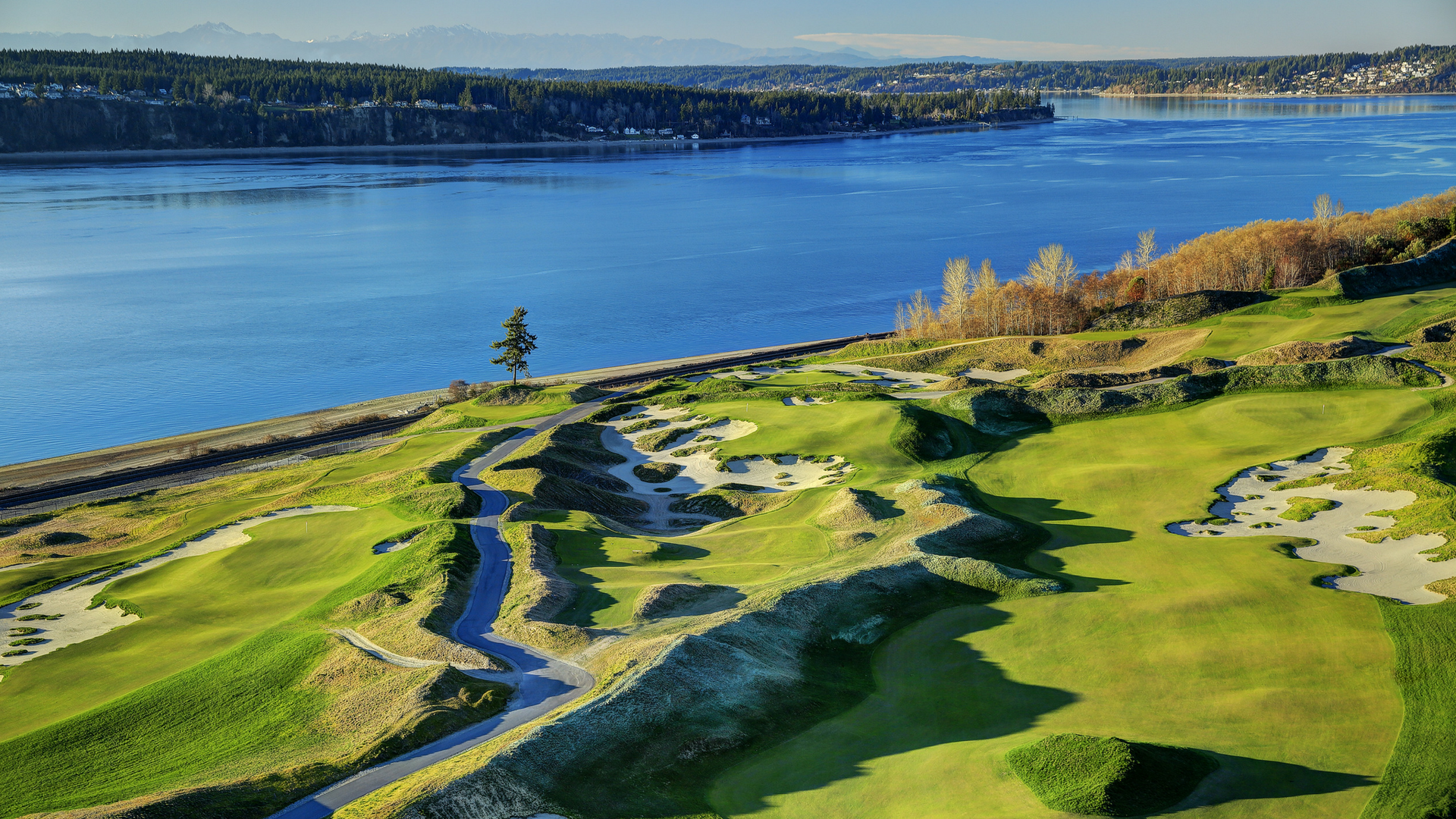 PGA Camps is proud to offer camps at nearly 200 locations within the continental US. Each location has a unique history and story, which its community is proud of. Chamber's Bay, located in University Place, WA certainly has a rich history within the game. The facility opened for play in June 2007 and soon there after hosted the U.S. Amateur in 2010 and a U.S. Open in 2015. The facility has also hosted the US Amateur Four Ball Championship in 2021, the United States Women's Amateur Golf Championship in 2022 and will the host the U.S. Junior Amateur in 2027 and 2033. The facility certainly is welcoming to Amateur Golf, as the staff is heavily involved in the junior golf space as well. The season, the team at Chambers Bay is hosting Half and Full Day Camps, both of which still have space. We encourage those who are near by to register today, as space is limited!
Equipment: What is Best for My Child?
April 12th, 2023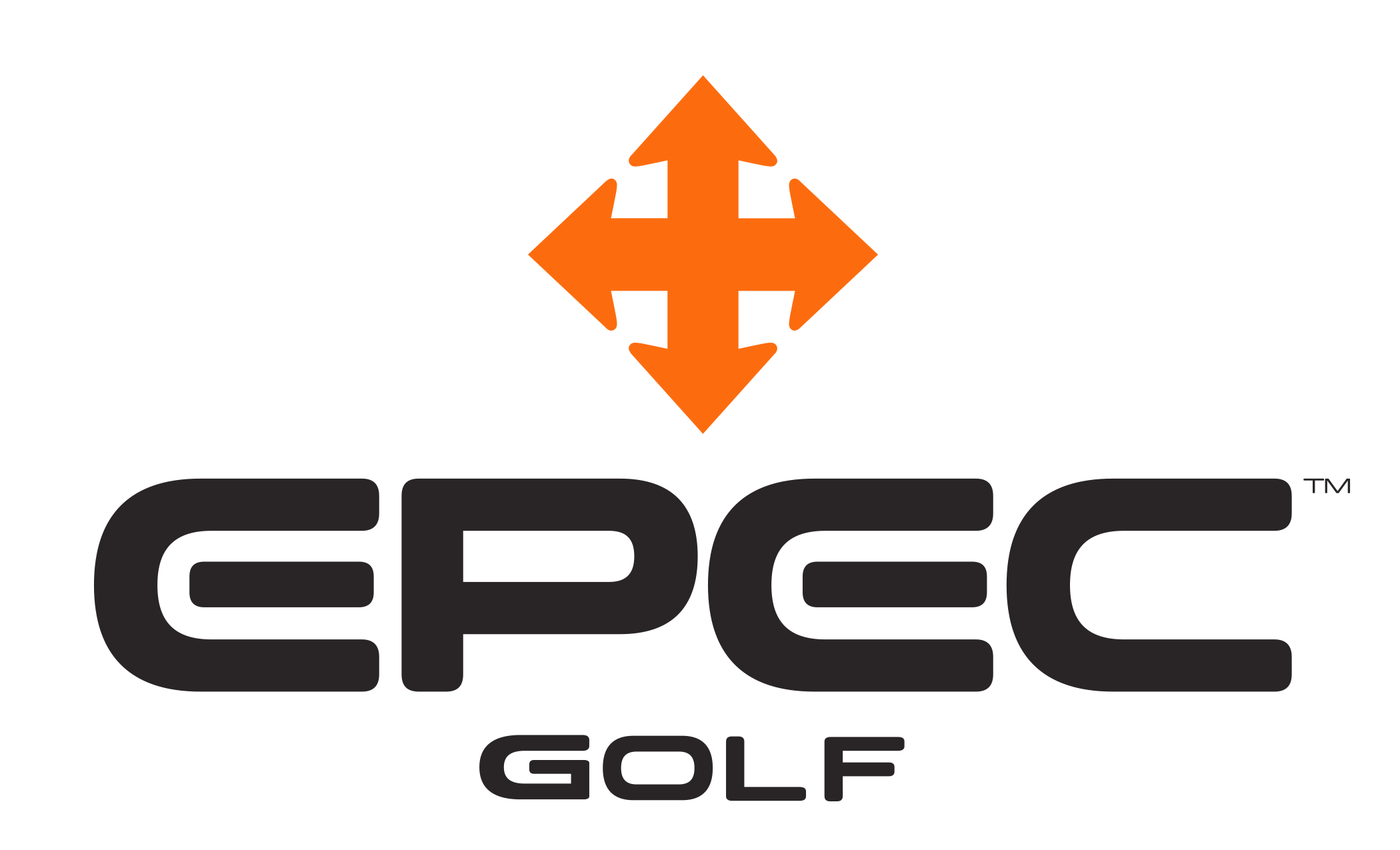 Many parents ask, "How important is equipment for my child?" The answer is quite simple; proper equipment for your child is very important. Like other sports, golf equipment is specifically modified to fit a child as they go through the different stages of growth and development. If we take a closer look, fields and courts are modified for young children, basketballs and soccer balls are made smaller for younger children, bats are lighter in weight, etc., so why would we not modify golf equipment for our growing young ones?
Many adults are under the influence in which tons of dollars need to be put toward a young golfer's golf bag; that certainly is not the case. Starting this year, PGA Camps is proud to announce a new partnership with EPEC Golf. EPEC Golf fits equipment based upon height, allows families to upgrade their equipment once a child grows out of it, is lightweight and offers an incredible rental program. To learn more about the rental and purchasing programs EPEC Golf has to offer, please CLICK HERE.
A Starting Point for Golf: Drive, Chip and Putt
April 12th, 2023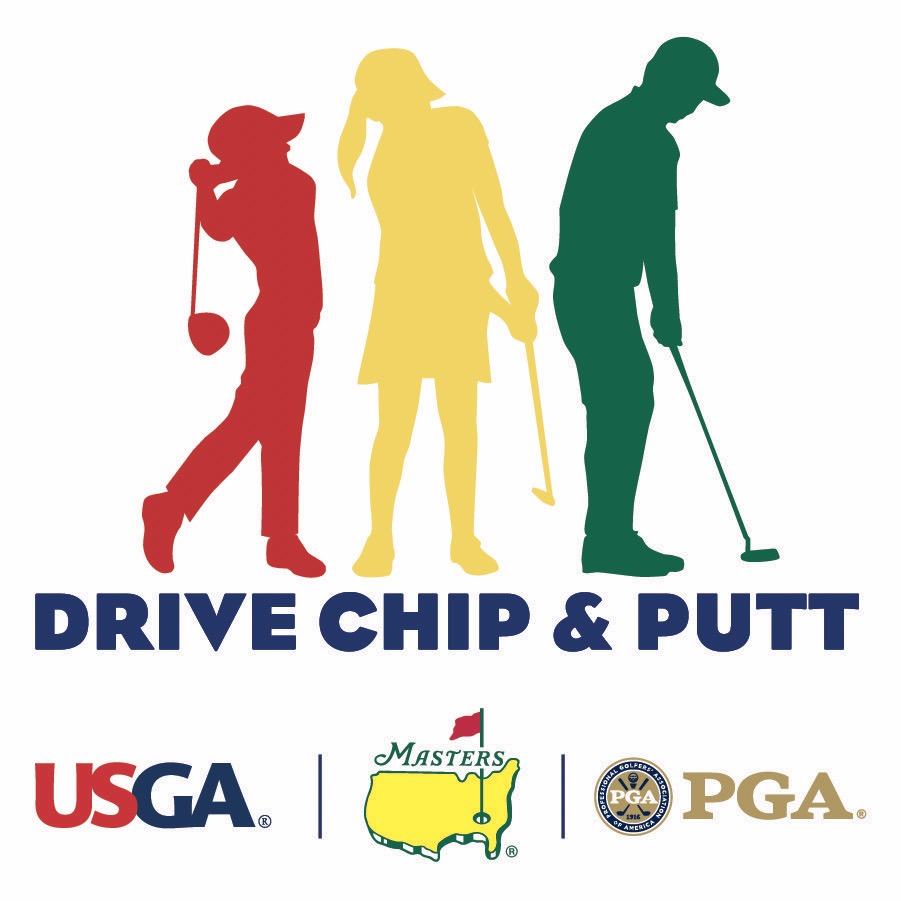 Drive, Chip and Putt is a chance for juniors of all abilities to learn the fundamentals of the game in a fun and welcoming environment. Each participant will compete in all three skills (Drive, Chip and Putt). Participants will attempt three shots per skill, for a total of nine shots. Participants will accumulate points in each skill and the participant with the highest number of points in an individual skill will be declared the winner of the skill in his or her age category. The participant with the highest point total in all three skills combined will be declared the overall champion of his or her age category. This fun, yet different way of competing within golf is open to boys and girls ages 7-15. Registration is free for local qualifiers, where participants hit three drives, three chips and three putts.
Local Qualifying generally conducted throughout May, June and July in all 50 states. Subregional Qualifying is most likely conducted throughout July and August at approximately 60 sites. Regional Qualifying is held throughout September and October at 10 sites and the National Finals are conducted the Sunday before the Masters Tournament. To find your local qualifier, please CLICK HERE!
New Director Spotlight
April 12th, 2023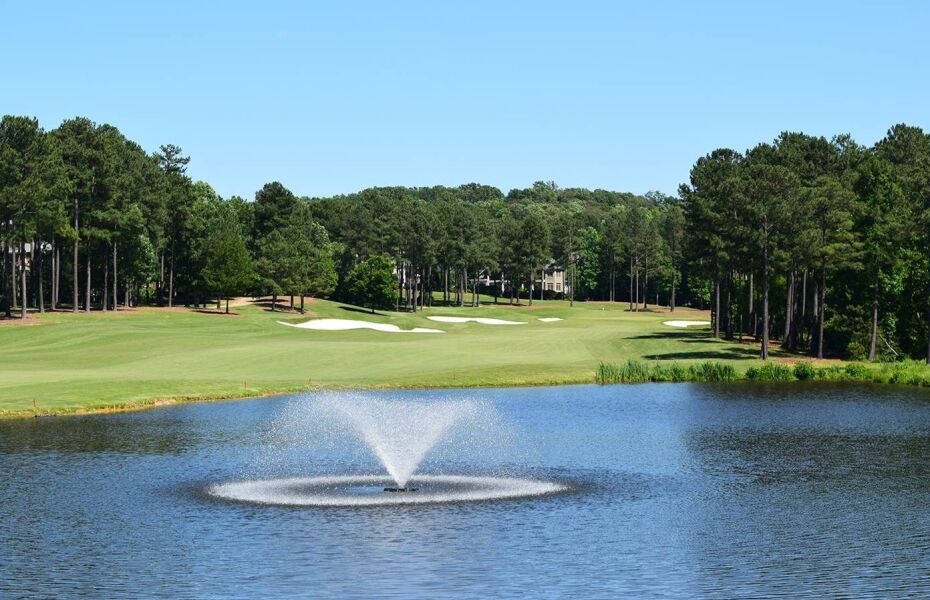 PGA Camps is proud to announce one of our newest camp director in Tim Wagner, located at Independence Golf Club in Midlothian, VA. Tim has an incredible history within the golf industry, but specifically within the junior golf space. He and his team are truly passionate in making the game fun, engaging, welcoming, and rewarding for all young people who play the sport. Tim comes to Impendence after spending much time as the Head Golf Professional at Birdwood Golf Course in Charlottesville, VA. The team is excited and ready to learn from Tim, but also take their program offerings to the next level. To learn more about the Robins Junior Golf Camps at Independence Golf Club, please CLICK HERE!
What Type of Camp Should Your Child Attend?
March 6th, 2023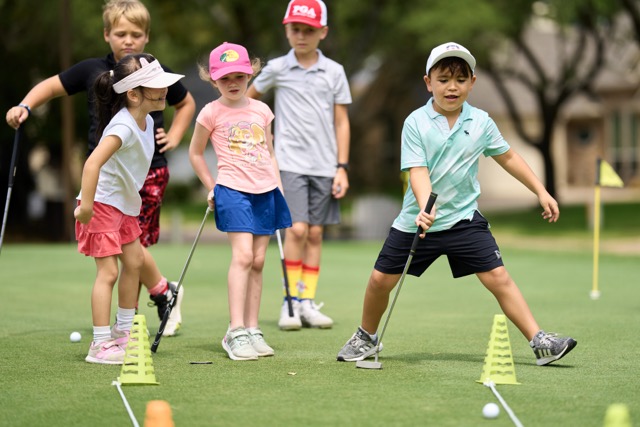 There are many different options when it comes to summer camp enrollment, especially when it comes to junior golf. As we know, all juniors have differing abilities and experiences, so it may be difficult to understand which camp is best for your child. At PGA Camps, the majority of our registrations fall into three categories: Half Day Camp, Modified Full Day Camp and Full Day Camp.
Half Day Cams are typically for children ages 7 to 13 who have recently started or are new to the game. Fundamentals of the sport are discussed and taught by the coach in a fun, engaging and non-competitive environment. Learning is primarily happening through games, in a group dynamic.
Modified Full Day Camps are geared toward those children who have played on the course, but perhaps not a full nine holes or recorded a score. They understand the progression of how to play an actual golf hole, but do not know the detailed rules. These are golfers who may range in age from 9 to 13 and are willing to be on the course for about two hours.
Full Day Camps are for golfers ages 10 to 16 and have played multiple rounds of golf independently. Participants need to have a desire to learn, improve and be at the course all day either practicing or playing.
If there are specific questions in terms of what camp your child should be enrolled in, please do not hesitate to contact the PGA Camps team at 1-888-PGA-PLAY (742-7529) or via email at info@pgajuniorgolfcamps.com.
April 2021
April 2022
April 2023
July 2022
July 2023
June 2023
March 2023
May 2023
All News
Don't Miss Out!
Register for camp
Camps instructed by